Hello everyone... It's Friday already and the weekend starts soon, I hope you have a great one...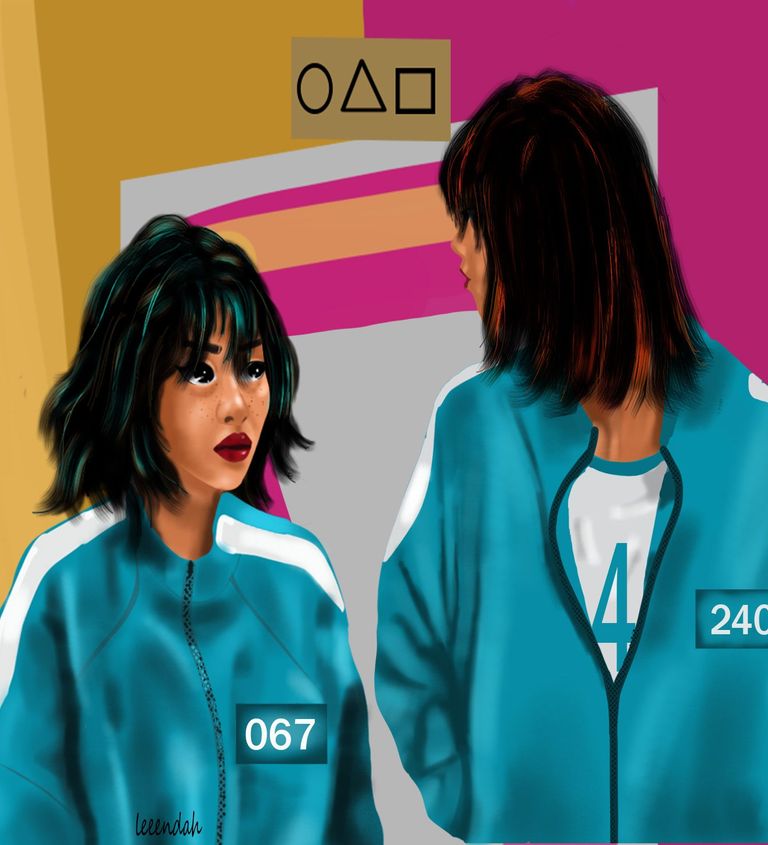 Is there anyone that haven't heard of squid game at this point? Well, I saw it a couple of weeks back so I decided to do a fan art of my favourite characters...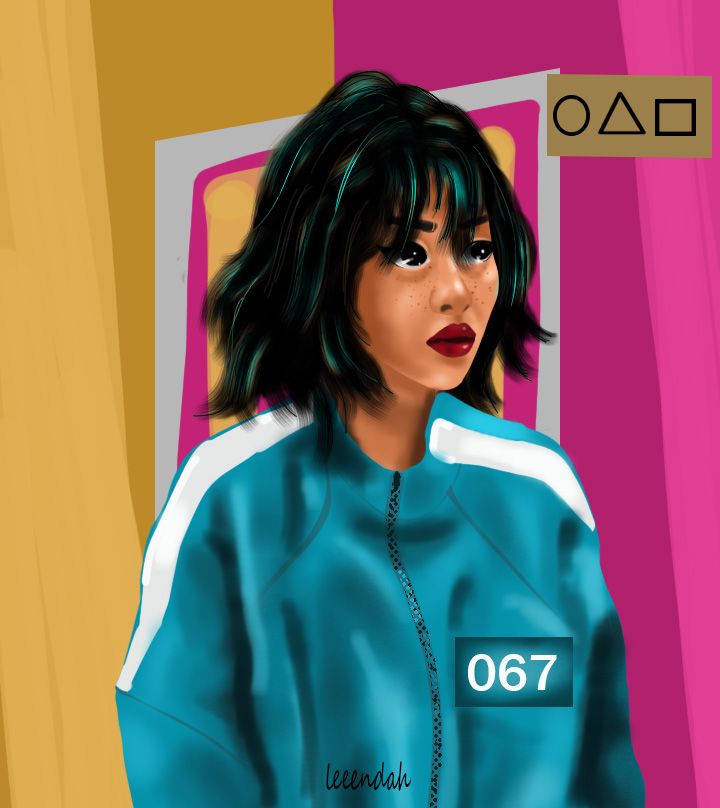 There's something about player 067, I think she really stole lots of hearts, she's been talked about a lot, her relationship with player 240 was a beautiful one and I loved it even though it didn't have a happy ending...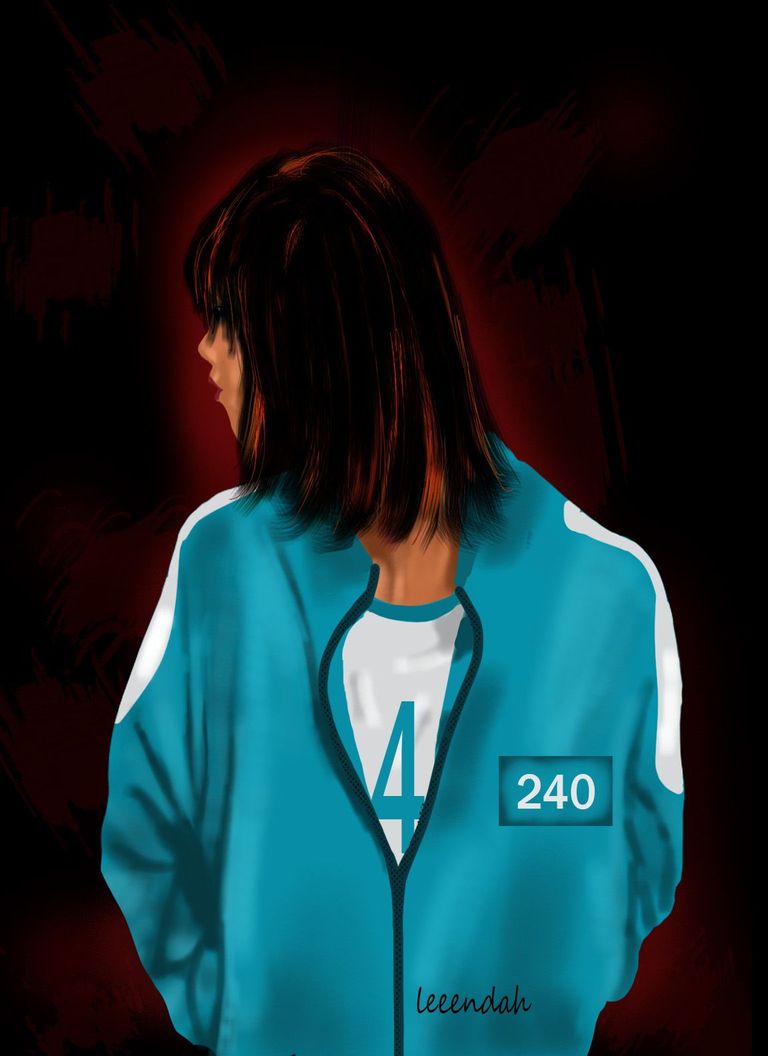 The painting process was so long, I used many layers but here are some I captured..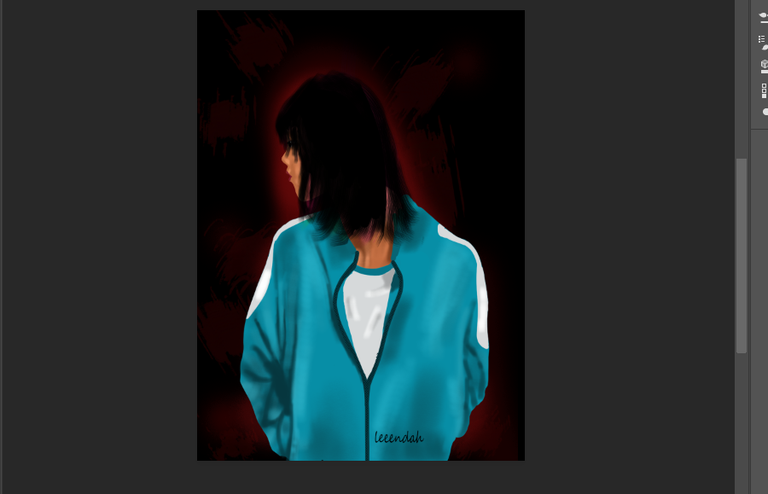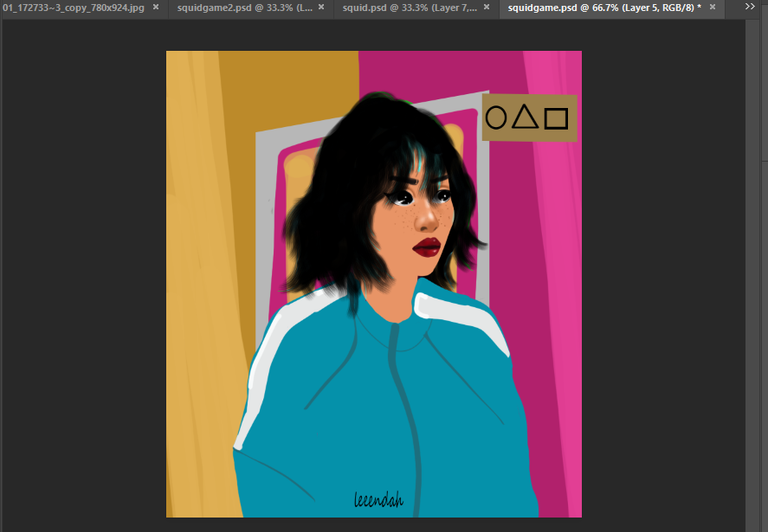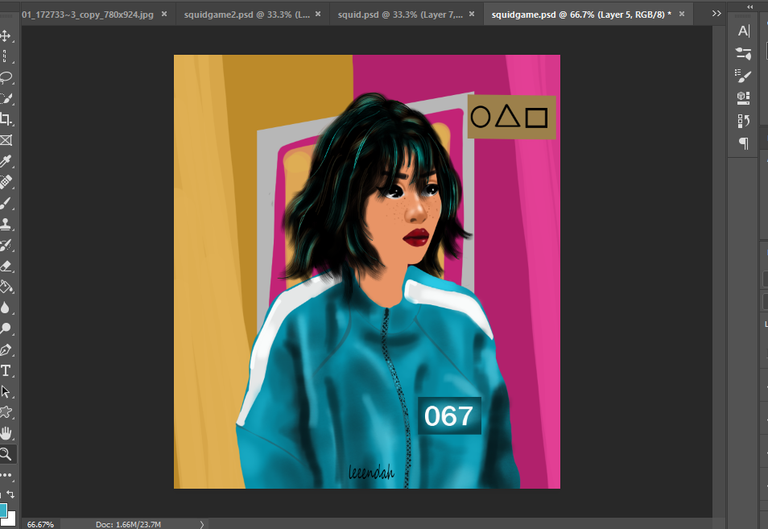 Tools used
Photoshop cc2029
Huion tablet
Thanks for visiting my blog, have an amazing Friday...
Cheers 💞💓