I found me a perfect hideaway
where I can escape from all the craziness,
a safe space to breathe
and put energy into myself
Have you found such a place, would you like to have such a place? I think everyone would and some persons have found it in their homes, garden, sea or mountain. I think this is important because we all need a little bit of alone time in a place we treasure....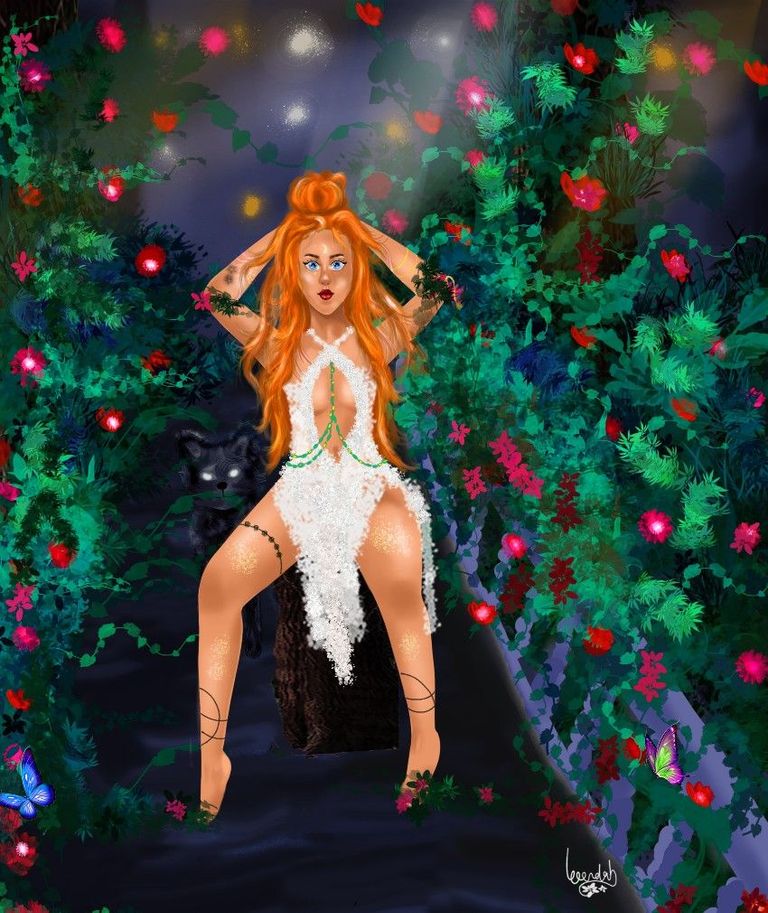 A perfect place is tokenised on opensea, you can check it out there and buy it if it resonates with you...
Let me show you the few steps I captured when making this piece...
Process
I started with a little sketch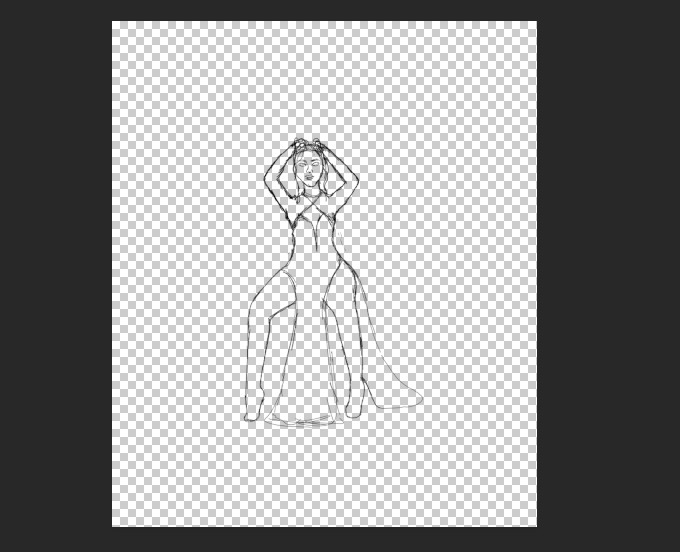 Then went ahead to paint the background with the image and Idea I had in my head..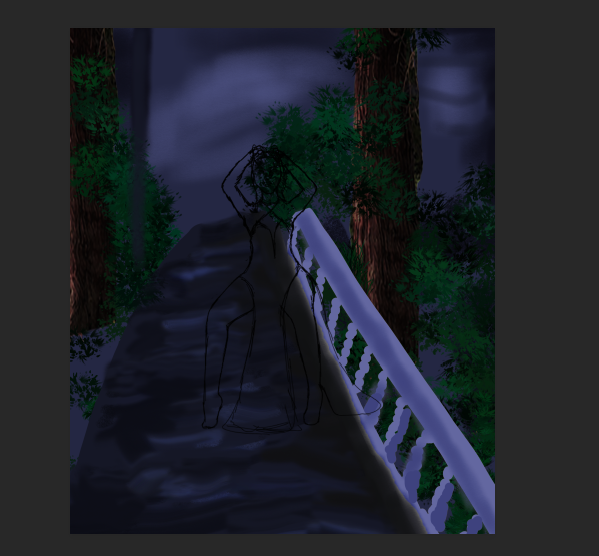 I painted the floor and flowers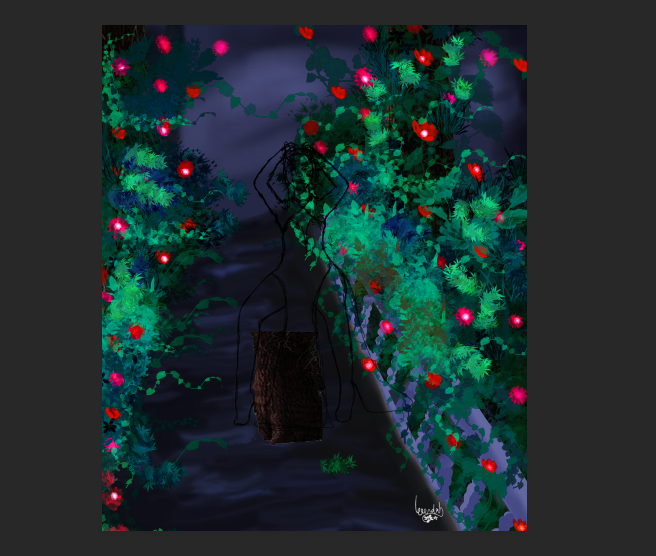 I went ahead and added the lighting, her seat and the dog behind her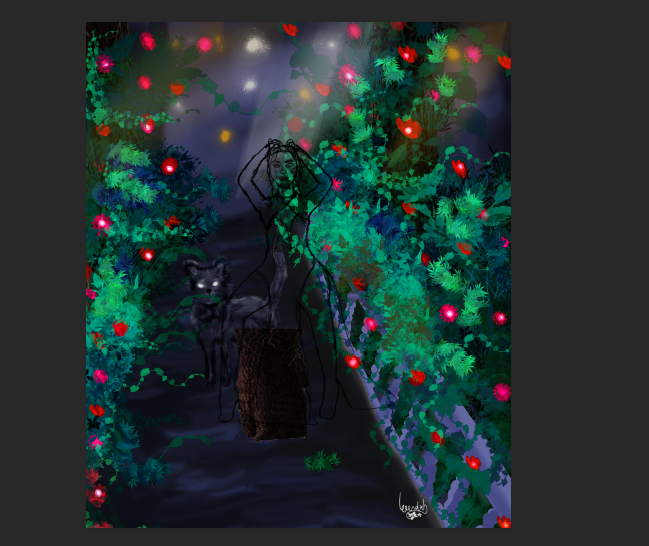 Here, I started painting her skin, dress and hair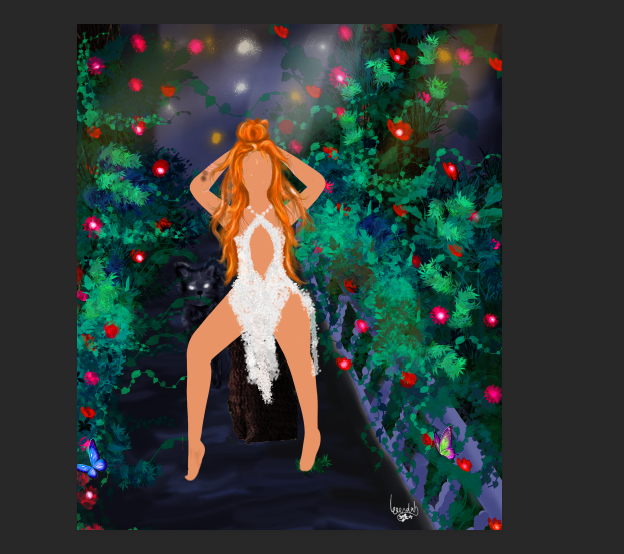 I then added her facial features, eyes, nose, mouth and brows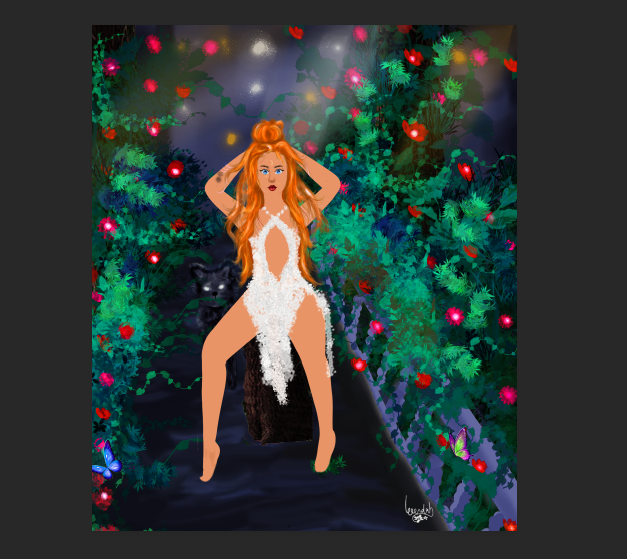 This is the final capture, her jewelry, I added lighter and darker tones and painted in more flowers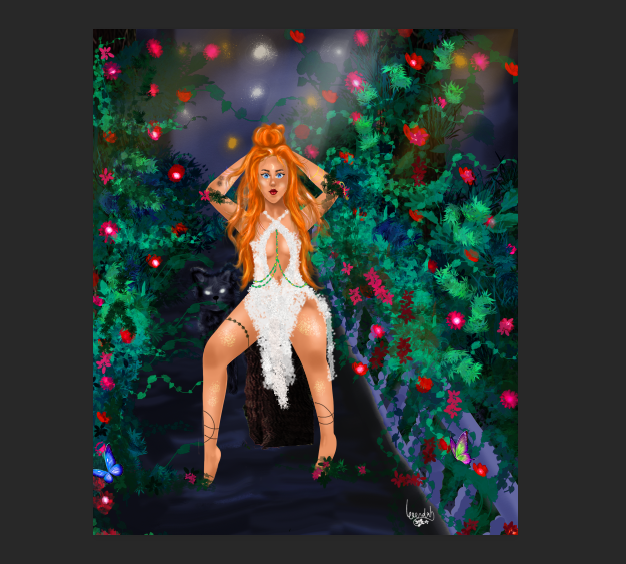 Do you like this piece? Tell me what you think
Opensea
Instagram
Twitter
Thanks for visiting my blog today, have an amazing day/night
Cheers 💓💞