In the beginning it was not easy for me to find my way around here. The following tips and information should help you to get started.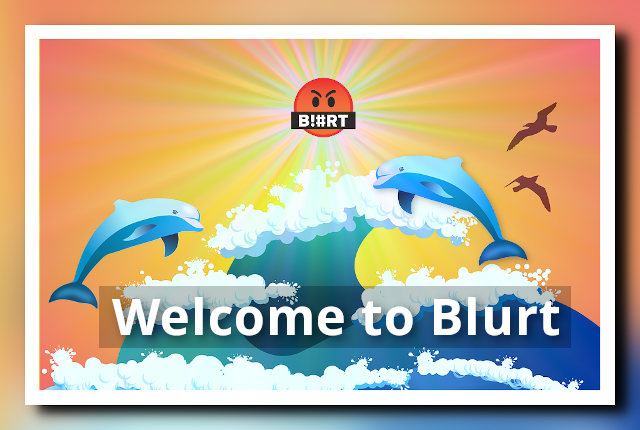 Picture credits aalmeidah/Pixabay
1. first things first, backup your passwords!
You can find your private keys at https://blurtwallet.com/@yourusername/permissions, where you have to replace @yourusername with your username. There you will also find a graphic showing the permissions of the private keys.
1.1 Master Password and Owner Key
These two keys are the most important keys to your account, if they are gone, you are out of luck, there is no recovery. Therefore, the most important thing at the beginning: Save Master Password and Owner-Key!
Luckily, these two keys are only used in exceptional cases and therefore do not have to be available anywhere on your PC. The easiest way, take two USB sticks and save your keys on both of them, if one of the sticks runs out, your keys are not lost.
By the way, the topmost and most important key is the Master Password, from this the other 4 keys (Posting, Active, Memo and Owner) are calculated.
1.2 Posting and Active Key
These two keys do not require as much effort as the Master Password and Owner Key. Posting and Active Key are needed more often on the PC or Smartphone.
The best way is a password manager like Keepass or the browser extension WhaleVault, available on Chrome Store and for Firefox.
And, Basically: log in with the posting key, you only need the active key for certain things like sending someone BLURT.
2. Commenting
For newcomers, commenting on other people's postings is a great way to get involved in the community and connect with people.
As long as you are relatively unknown, you can write the best of all articles and still get almost no votes and comments. That's why it's important to look around first, vote and especially comment other users content that interests you. Accounts that only post, but otherwise do not care about the contributions of other users, usually get less response.
To comment on a post or reply to an existing comment, click on "Reply" at the end of a post/comment.
3. Vote
Upvotes are Blurt's way to say that you like someone's post or comment.
To vote, click on the Upvote icon

at the bottom of a post/comment.
Vote only after five minutes and until day 6, because: Votes on articles older than six days are not paid out and also in the first five minutes after publication a vote is not paid out to 100%.
4.) Posting
To create a post, click the post icon

in the upper right corner.
4.1 Images
Images can be pasted by dragging and dropping, pasting from the clipboard or by file selection. Currently images are displayed in a width of 640px. If you have the possibility, reduce your images to this width and save fees and storage space. Please pay attention to note 4.4, plagiarism is a big no-go on the Blockchain!
The first image in the post is displayed as a thumbnail in the post list.
4.2 Tag's
Tags are a way to categorize your content and makes it easier for other users to find your posts. Each post can be tagged with up to five tags, separated by spaces. All tags should be relevant to the content, the first tag becomes the category of the post and cannot be changed later.
Tag's can be chosen freely. However, it is recommended to use already known tags from this list. Also a look into the contributions of other users can be helpful.
4.3 Formatting
Content formatting is done with Markdown, an explanation including examples can be found in the Markdown Styling Guide
4.4 Do not copy any foreign content without linking to source
Plagiarism is a big no-go on the Blockchain!
What you publish is yours, so it is necessary to indicate the source of external content. Free pictures are available for example on pixabay or unsplash.
5. Introduceyourself
For new users, we recommend an introduceyourself post in which you introduce yourself and perhaps about your plans on Blurt. Use the #introduceyourself tag to make sure your post is found.
Current introduceyourself you can find here.
6. Follow and feeds
To follow someone, just click the

button. You can find it on the profile page on the top right or in a post by clicking on the username.
(1) Users that follow you, (2) Users that you follow. By clicking on followers/following the corresponding list appears. (3) In the feed current posts of the users you follow are displayed.
7. Rewards and payout
Payments are processed 7 days after publication. The current status is displayed in your Wallet and transferred to your Wallet by clicking on

.
BLURT are your liquid coins, you can send them at any time or convert them into BLURT POWER, that's called Power Up. The more BLURT POWER you have, the higher your vote will be.
8. The pub
The pub is open 24/7, so if you want to have a look, just go to @double-u's blog and open the current Kneipe 24/7 post. Every sunday from 20:00 o'clock a new post will appear. The most fun is to be there live on sunday evening. It's the easiest way to get to know each other and to get into conversation with the other guests. But you can also ask questions or leave comments during the rest of the week.
9. Further information
Useful links around Blurt: Useful Blurt Links.

This is a translation of my post Welcome to Blurt [DE]. English is not my native language, sorry if it is a bit chaotic, corrections are welcome.
Thanks for your interest and best wishes, @michelangelo3