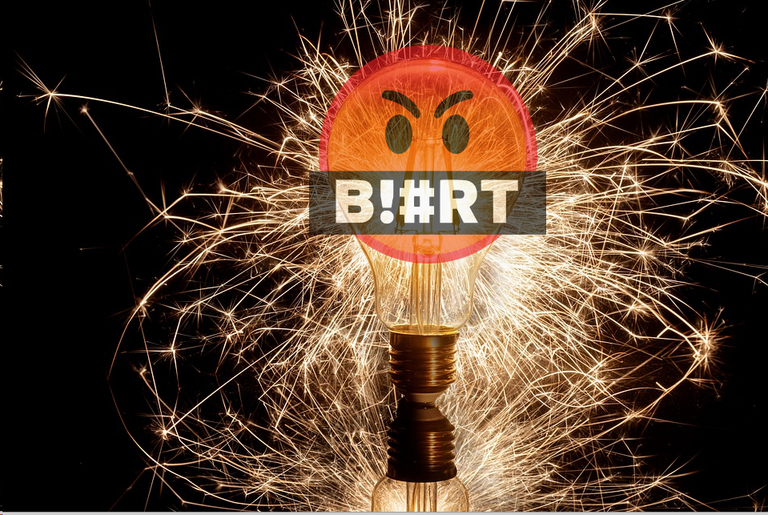 Source
Dear Blurt community,
The new year has come and 2021 is behind us, Blurt achieved many victories this last year, from rebuilding all of its tech infrastructure, upgrading nodes for higher user capacity, listed on two Binance Smart Chain DEX'es; obtaining an official SWAP.BLURT listing on Hive-Engine and secured airdrops from Digchain, Gamestate, and potentially Another-1.
We also have cool Avatars that can be used as metaverse identities, along with many blog user interface and wallet enhancements provided by the foundation's diligent developers @tekraze and @saboin. @eastmael also arranged for Blurt a Dtube login and is working on a mobile keychain for Android and iOS.
There are likely some things we forgot to announce...oh yes...reblogs work now, finally ... and we have USD values on our blog posts!
Here are some short-term foundation updates for 2022.
Hive Engine - BLURT to be deprecated and replaced with SWAP.BLURT
You may have seen two BLURT tokens on Hive-engine.com or Tribaldex.com (alternative ui). Both tokens exist in tandem as users transition to using SWAP.BLURT, @yehey promised to keep withdrawals running until the end of December 2021 and he has kept this promise, the foundation will uphold its end and bestow upon @yehey a 100K Blurt Power bounty for the smooth transition and historical operation of the Blurtlink service.
Now that we have the official Engine team listing, users should only use SWAP.BLURT going forward and the old BLURT will be hidden from the Hive-Engine user interface by the end of this week.
COAL List
Following some complaints about Vote Trading Services (VTS) voting on plagiarised content, the blurtwallet.com user interface was updated to prevent users delegating to offending services. This was a cosmetic deterrence as delegations could still be done via Command Line (CLi), the denial of delegation at the front-end just sent a sentiment of reform while not immutably denying delegations which can still be done via other wallets and tools.
The community seemed satisfied with this outcome. In parallel to this, the foundation was working to re-instate the COAL list (Collaboratively Organised Abuse List), which was in force in 2020, but became defunct when there were front-end dependency issues. Since this was a previous feature, it did not occur to the foundation to announce or seek community input in this regard and was added as part of routine upgrades/fixes.
Users that steal the identities of others or post plagiarised content (PLG) are generally the ones listed on COAL. The effects are simple, in that the upvote button is removed from the author's posts and a warning sign is added to their Blog. This is again cosmetic and users that do not like this approach can use alternate frontends or start up their own.
As with all upgrades; if over time, it is found to not be effective or have adverse effects we will iterate.
Please note that blurt.blog is foundation operated and is a dapp layer product that we maintain and thus could be liable for if we do not take steps to moderate certain content from being displayed. The blockchain, however, remains uncensored and unpermissioned.
It is our desire that front-ends and apps become prolific across Blurt, much like how the community developer operated peakd.com interface became the defacto frontend for Hive, and hive.blog became the backup option; we would be pleased if this were to happen on Blurt. In fact, hundreds and thousands of Ui's are desirable so that Blurt can become unstoppable at the dapp-level. It would be cool seeing some ui's using Unstoppable Domains or Ethereum Name Service (ENS) etc.
Role of a Witness
The implementation of the COAL list brought to the fore that witnesses may be of the belief their role encompasses the dapp layer governance as well. Generally speaking, witnesses run the hardware infrastructure that operates the chain and should evaluate any code changes that require witness node upgrades (aka hard or soft forks), witnesses should also set block sizes and transaction fees and any other parameter in their control.
Witnesses are generally technical or should be able to operate their own nodes from the very detailed instructions our community provides, in some cases technical and non-technical users band together to create a witness, where one canvasses the community and the other handles the technical aspects.
Witnesses often run projects on the platforms they validate on, such as block explorers, rpc nodes, alternative user interfaces, dapps, scripts and tools. This is not generally mandatory but does help garner community popularity and votes.
Think of witnesses as a monetary policy committee that meets monthly to decide on interest rates which then filter down to the banks, they do not however get involved with bank software or how banks serve their customers. Witnesses can however have opinions on all aspects of the Blurt ecosystem (as can any community member) but should not demand consensus level voting for dapp-level feature implementation, which should rather be a community-wide debate rather than a witness-only decision.
Witnesses can however propose economic changes and could develop and test code that could incentivise or disincentivise actions on the blockchain, monetary-based incentives are desirable over chain-level ban-list approaches.
Resident mathematician @rycharde will be again looking into better economic models for Graphene chains and will offer some suggestions.
Foundation Removing Witness votes [Edit]
Update 18/01/2022 - It seems there was a misunderstanding on the original request to remove delegations. @double-u indicates he contacted @jacobgadikian asking when the foundation will remove its votes, Jacob understood this to be a request and discussed it with me, I agreed and so did some of the foundation members, however, @rycharde was not present and he came to know of this later and voted against with veto, citing the dangers of a hostile chain take-over, surprise forks and such. Since @rycharde is not in favour and since the original person requesting this, @double-u, no longer wishes for this to happen, we will table the foundation removal of protective witness votes pending future revaluation and discussion.
Further to the above issues, the foundation will be removing its votes from all witnesses in approx 72 hours from the time of this post. This move serves to show that the foundation aims to be impartial in governance matters. It does however leave consensus witnesses a bit more vulnerable, so we suggest that they campaign and build dapps and tools to gain community favour and votes. It is important to educate the community to vote for witnesses to increase participation and secure the chain.
We feel that this will stimulate healthy competition among witnesses and may lead to more apps being built on Blurt, along with more engaging governance discussions.
The foundation will be available to intervene should the chain come under attack, and unfortunately, such intervention will now have to be reactive as opposed to proactive.
In Closing
The foundation and I look forward to seeing Blurt develop and grow wings outside of foundation efforts. We believe placing more trust and control in the hands of the community will provide for the healthiest future for all.
Wishing the Blurt community a blessed new year of prosperity and peace!
Sincerely,
Ricardo Ferreira
Blurt Co-Founder
For an on behalf of the Blurt Socialgraph Foundation