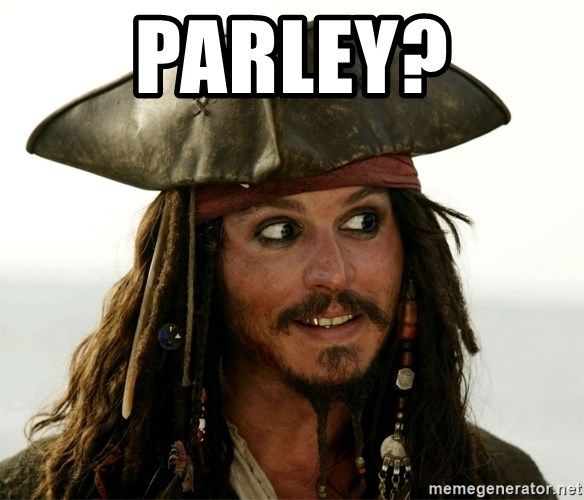 a conference between opposing sides in a dispute, especially a discussion of terms for an armistice.
Dear @double-u and @ctime / @mariuszkarowski
It is clear none of us really like each other, but that's ok, we do have one thing in common, we all love Blurt! @jacobgadikian thinks that @double-u can potentially be good for Blurt and possibly do great things, I'm happy to be proven wrong in that regard for the betterment of Blurt. If you share the ideas with me in a diplomatic fashion, I have no reason not to consider them and happy to help make them into reality. @ctime / @mariuszkarowski this extends to you and the Polish community as well.
What is off the table however is the notion of the founders' fund being usurped, that ends here, the funds were minted at genesis and immutable property rights just as your funds are. @ctime at no time did anyone say your balances would be altered or taken away from you, the only talk of moving funds was your social engineering of the Blurt community to pressure the foundation to relinquish them and now further talk of legal action to strip away these funds. This is not Pirates of the Carribean here.
I clarify and put to rest that your funds are SAFU and in no risk of freezing or alteration. I also put it to you both that when you have a problem with me, the best way to resolve it is not to make a post about me and throw me under the bus, come talk to me like gentlemen with good will and you will find me to be alot more accomodating.
Please also let your constituents know it is not ok to verbally and emotionally abuse Blurt members in the name of free speech, that is in fact the opposite as it causes them harm and fear to express their voice further, impacting on their freedoms. Blurt can and should be better than this.
So let's try live together and grow this great chain, according to @rycharde we are more profitable than both Hive and Steem at this moment since they are in haircut mode.
I have something cool to share in the next week that I have been working on with @eastmael and an external dev team, was supposed to unveil this week but all this stuff happened.
Looking forward to your reasonable input for the betterment of Blurt.