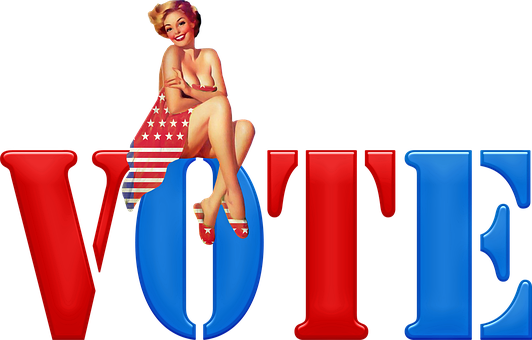 Hi everyone,
I just want to do a quick poll from the community to gauge sentiment. In my last post, I discussed briefly the idea of burning unclaimed exchange Blurt where they have not honoured the airdrop.
Since then @jacobgadikian and I have been engaged in the ION community over at Cosmos, they are discussing burning unclaimed user airdrops which account for a really high value of their total supply, this is a good move for them, their community is not a social one and is unlikely to have much public drama for such a move.
Graphene communities are very vocal and some proponents may leverage a smear campaign to discredit Blurt in some of these decisions so I would pose it to the community to decide together what is best.
Please note that the intention is to remint any burned tokens on Cosmos, part for liquidity provision on the Osmosis Dex, some to the validator set and to those users who attested their Cosmos account on Blurt as per my pinned post:
https://blurt.blog/blurt/@megadrive/cosmosdrop-attestation
The idea to lessen the impact of minting new supply on Cosmos or even Binance Smart Chain (BSC) if we go that route as well.
Please vote in the three comments below in @bitsports stake-weighted style which option you think is right for you and for the community.
Option 1: Burn unclaimed exchange stake
A napkin maths estimate tells me approx 1/5th of the Blurt total supply comprises of unclaimed exchange funds, which are essentially not contributing to the economy, trade volume nor the security of the chain as none of that stake is currently involved in governance voting.
In this option, the exchanges will be given 30 days notice to still honour the airdrop before the funds are burned and re-issued on Cosmos, BSC or other Dex.
As per recent HF, the Blurt rewards pool is responsive to the staked Blurt ratio, the exchange funds are liquid, therefore the burning thereof will cause the rewards pool to increase for curators and authors alike.
Option 2: Burn both unclaimed exchange and user stake
This option includes option 1 but also includes the burning of stake of user accounts that have not transacted even once on Blurt, in the form of votes, posts, comments, witness votes, transfers etc.
We would announce this with 30 days notice via pinned Blurt post, on our official Twitter and urge inactive users to make some sort of action on their Blurt account. We would also post on Steem and Hive and attempt to send memo's to each affected account on their corresponding Hive, Steem and Blurt accounts.
As with option 1, this would mean the rewards pool would respond positively and output more rewards, even more so than option 1.
There are some risks that users of competing blockchains will cause drama over this and paint a negative picture of Blurt.
You may have noticed recent posts from Jacob on this matter:
https://blurt.blog/blurt/@jacobgadikian/my-position-on-inactive-blurt
https://blurt.blog/blurt/@jacobgadikian/the-plan-for-inactive-blurt
Option 3: Do Nothing
This option leaves all Blurt balances unchanged, any mint on Cosmos or other platforms would increase the overall global Blurt supply. Total supply expansion or contraction however doesn't always correlate with prevailing market price, circulating supply more directly affects price, even an increase in circulating supply is not necessarily a bad thing and could stimulate much-needed trade volume.
---
My personal view is that none of these are a wrong choice, all have their merits and benefits. I also view the airdrop as a gift, not a right, we chose to craft the airdrop on Steem accounts and could have been selective at the start on active users or other criteria should we have wished to.
Think of the real-life analogy, a coin maker smelts a whole bunch of coins and drops them outside the homes of the people in his rural town, over a year later some people picked them up and started using them to trade and formed an economy.
Some people had left the town, died or snubbed the new currency and as such the coins were left piled outside a lot of doorsteps blocking driveways and making the town look generally untidy, what do you do? Do you leave the coins there forever or remove them?
Looking forward to your input.
Sincerely,
Ricardo Ferreira
@megadrive
Blurt Co-Founder