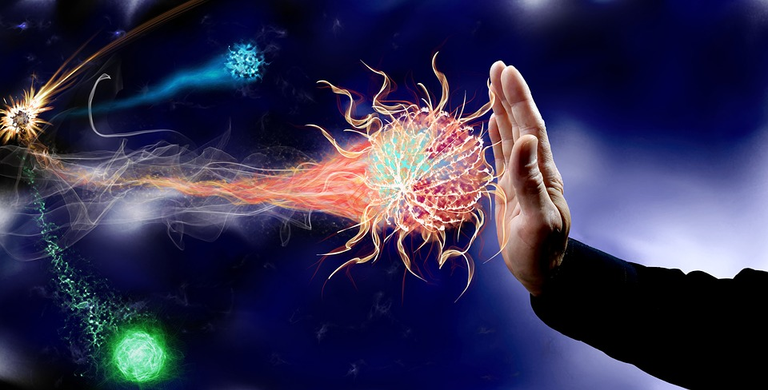 Source
Disclaimer: These views are my own and not of the Blurt Foundation.
In recent days it has come to my attention that @double-u has not only attacked me personally instead of approaching me in a diplomatic manner but he has also spoken to various community members as if they are trash, in addition to this he has subverted our team by going behind my back to try and undermine me and has also scared off one of our team members with some sort of emotional abuse.
You all know @bestkizito the cool guy who made the Blurt shirts happen, well he is taking a break from Blurt due to emotional abuse from @double-u in private message off-chain*, it was said "@double-u was kicking against his association with the foundation." As such we have temporarily lost a team member and caused a dent in the unity of the Nigerian community on Blurt.
*Edit: after seeing the comment by Bestikito below and chatting to him further, it has been clarified that his mental health has been affected by him witnessing how Double-u treats me and also outsiders that come to the "Pub" as shown by an offended user also below in the comments, there was no DM between the parties other than the one by Bestkizito that did not receive a reply and was taken also to be a dismissal.
I was in the process of recruiting Bestkizito for help with the socials on my @gamestate project which will be having a launchpad later this month and has been selected for curation on copperlaunch.com, but due to @double-u he is now alienated and suffering alone.
Bestkizito came to me with very low self-worth and felt he had no skills or worth, I told him everyone has value and gave him a shot working for the foundation doing social outreach, he has not stopped being thankful for the opportunity, and as such he has gone on to be an entrepreneur for Blurt, @double-u has undone all of this out of malice.
MIDUVTS (Manual IDUVITS)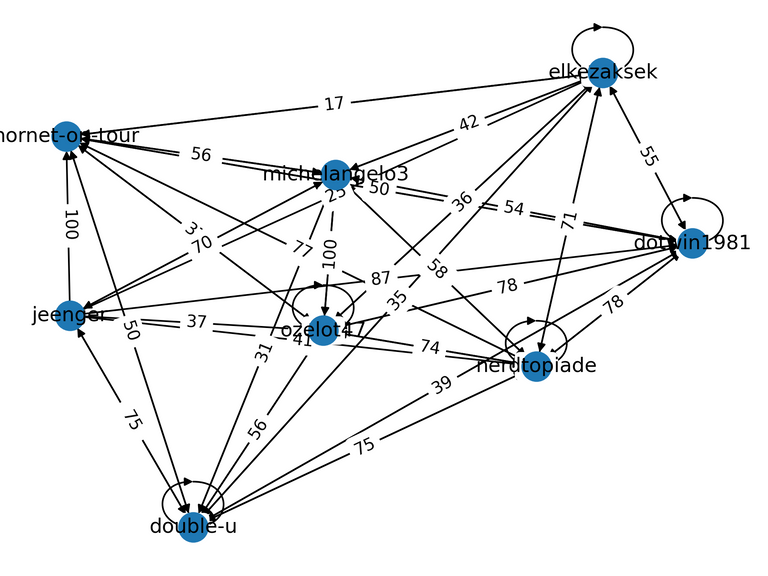 This post by @tekraze has further exposed hypocrisy amongst Double-u and his supporters, they created the derogatory term #IDUVTS which basically means you are an idiot if you support Vote Trading Systems (VTS), they require their supporters to add this to their profile or allegedly they won't get votes, this is akin to walking around brandishing the letter "L" saying others with different ideals are losers, they don't like labels used that offend their culture such as "Nazi" but have no problem offending others, such is the irony. This post also highlights how badly they treat smaller users and those that have different ideals, which highlights further irony due to the fact that the main objection to VTS is that it is anti-social, yet they engage in anti-social treatment of others.
https://blurt.blog/blurt/@tekraze/time-to-break-the-ice-or-my-views-as-personal-and-not-as-blurt
First Sanctions
The Blurt community is due to receive an airdrop of STATE tokens from my personal @gamestate project after our Copperlaunch and Quickswap listing. I however do not wish to carry over subverters, as such I will be excluding @double-u for all the obvious reasons and for being the main kingpin of the MIDUVTS. @nerdtopiade (aka @opfergnome) will be excluded as well, he has already said he is leaving the Blurt community and his witness is only active as long as it gets rewards, which is why we have already removed votes from him. in addition to very toxic attitude both here and on other Cosmos groups I am in where he has been fortunate to have been given the opportunity.
Some of the others are a little more difficult to lump in the same boat, @elekezaksek for example rallies in support of double-u and has said even that Blurt should not be associated with drones (fair enough) and also the children's hospital, I don't get that part? It was started by a preacher on behalf of Blurt, we just cheered it on. She does help others so am prepared to give her the benefit of the doubt if she removes the IDUVTS tag from her profile.
@dotwin1981 is also a difficult one, he has been a great witness and resource in getting the Raspi setup working, he has been good to me in Dm with technical assistance, however has been spreading misinformation that he is not compensated where actually I support his validator personally on DIG and HuaHua chains and Notional hired him with monthly upfront pay only for him to not really engage, he does earn from his witness, his posts are also fairly repetitive and get large votes already and has not really had much interest in joining the foundation for compensation. Also, his #puke posts are a bit dramatic and inflammatory against what the foundation is trying to do, this is however a personal post and won't factor that. As long as he removes the IDUVTS tag which oppresses others, he will remain eligible and I will look at keeping my support for him on all chains.
Anyone else is this group is so far safe from sanctions provided they no longer use the #iduvts tag on their posts or profiles. I will merely use it here one last time as it pertains to the topic.
I have also put it to an internal vote to remove the official witness votes from @double-u, we have 50% in favour with 50% of votes outstanding and will effect that outcome. Final results: 75% in favour 25% not voted.