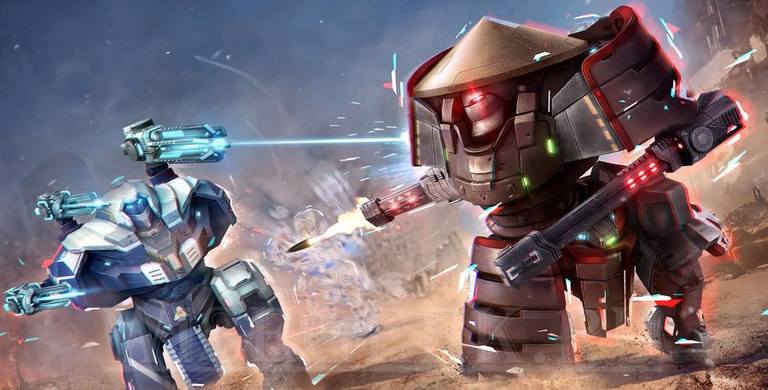 There have been some bloggers that weren't happy with my recent posts about the Hero DAO and the idea to fundraise for military aid for Ukraine in the form of drones.
Firstly I would like to disclaim, just like Vitalik has a stance in this war, so do I, I am 100% in support of Ukraine in the war efforts. However in the heat of passion, I failed to realise that not all of the Blurt community may share this view, and doing so in the name of Blurt was likely not the correct thing to do.
I hereby disclaim that this post is purely my own opinion and does not express the views of the Blurt community.
Why am I so fervent in the support of Ukraine?
I am quite an empathetic person, I feel very deeply what others are feeling, maybe I also have a hero complex, I grew up on comics and superheroes, I don't believe in standing by and watching innocents suffer, Russia in my opinion is the invader, they invaded Ukraine and are killing innocents. The weak response of sanctions only by the west has left me feeling like bullies can do what they want without repercussions.
I feel for our users who are stuck in this situation, I don't feel words are enough, please watch this video of one of our users @priyanarc who is stuck in Ukraine and beside herself with fear, if you were in her position would you not want your community to do everything possible to aid in your situation, beyond mere words? This is why I feel so passionate about taking action.
Response on drones
After writing my first post about gathering interest and information about a Hero DAO which sends private forces to aid victims in combat situations I realised that drones are a better idea because it eliminates the human factor and hopefully one-day wars will be fought only with drones and not humans.
Germany is supplying 1000 anti-tank weapons, should they be condemned for doing that too? Will those weapons not take the lives of the enemy?
https://www.business-standard.com/article/international/germany-to-supply-ukraine-with-1-000-anti-tank-weapons-500-stinger-missile-122022700045_1.html
I also don't believe that sending any sort of external aid, military or otherwise will activate Putin to start a global war...he is already activated; today he has already announced that he has activated his nuclear forces, also please watch this video that attests to his insane personality and a diminished sense of fear, it is clear that he is not rational and rational soft measures won't work. I may be convinced otherwise if there is a different outcome after the impending talks between Russia and Ukraine. https://www.instagram.com/tv/CacbAvJqXig/?utm_medium=copy_link
Again I iterate that I retract Blurt's association with this idea and own it as my own, Blurt like Ethereum should be neutral but that doesn't mean that I have to be.
Dropping my witness vote for @double-u
I have kept my vote for @double-u intact for a long time for diplomatic reasons, despite not always seeing eye-to-eye with his views.
His recent post was a public attempt to undermine me and make me out to be a villain of sorts.
https://blurt.blog/blurtgerman/@double-u/2022-kw-09-live-pub-treffpunkt-ohne-zusammenhang-without-any-context-ger-eng
This itself is not the worst part, what I can't forgive, given my personal stance in this war is the following statement:
I also find it naive to think Ukraine can win a war against Russia.
Supplying weapons to Ukraine will only prolong the war, lead to many more dead people, and possibly a terrible escalation.
What really made me sick then were the trails of slime left there by way of comments.
Guys, until a few days ago, most of you didn't even know where Ukraine is located. Probably some of you don't know it today either.
Quote @double-u
In this statement he takes a defeatist attitude and believes that Ukraine must lose so the rest of the world can be safe, so basically, Russia must swiftly destroy Ukraine and its people so the war can end and not escalate to nuclear.
It is my opinion that the nuclear threat will just be kicked down the road and Russia needs to be disarmed of nuclear power, or Putin removed from power or both preferably.
In his statement he refers to Blurt as HIS site and that anyone with a different opinion is not welcome here and further mocks that most of us didn't know where Ukraine was on the map before this, basically putting down the intelligence of the reader in additions to user comments being labelled as "slime". I may disagree with @double-u put at no point have I said anything he says is slime or similar.
To all the comment writers who think this is so great with the killer drones and mercenaries: You are unwanted here on my site!
In addition to this @double-u has employed subversive tactics to undermine me and the foundation, rather than offering me personal council and coming to me personally and advising of a better approach he has chosen on several occasions to run to Jacob to try push his agenda in addition to rallying his supporters to slander me and the dev team in public.
@tekraze has borne the brunt of some of his supporters' public comments despite the great work he has been doing in adding features to the frontend such as avatars, emoticons, and much more, currently there is a high risk of @double-u alienating the dev team.
I also note that his Direct Messages with Jacob and myself have always been to push personal agendas and never about growing Blurt as a whole, from wanting us to do something about @afrog who was slandering him in public to telling the foundation which of his associates to vote as witnesses.
Everything is a complaint, none of the improvements our developers do are good enough there is always something wrong with the idea. When offered to operate his own front-end he doesn't want to fund it but wants the foundation to fund everything, I note that Blurtlatam is independent and self-funded with much fewer resources.
Sadly @double-u does not contribute to the external growth of Blurt and just forms a self-rewarding circle of rewards around those who feed his ego by participating in his Pub and generating him post rewards to accelerate the growth of his account far beyond any other user, this isn't even an app or virtual pub, it is just a blog post with comments, he is the biggest account on Blurt and never built any platforms (@thecallmedan built 3speak for example on Hive) hasn't contributed to any personally supported dapps or development, nor organised any external partnerships or airdrops for the Blurt community in any sort of ambassadorial capacity.
He and his supporters are also in favour of economic restrictions on the blockchain, such as removal of delegations to stop vote trading as well as shunning those who support such services, I speak for myself but I do not see this as economic freedom and I feel the underlying issue is that these accounts and they users are catching up to him in influence and as such are a threat to him. Without delegations communitys cannot "Voltron" into a super whale collectively and hence the existing whales will always remain with the greater influence.
Closing thoughts
In summary I wish to apologise to the community about the drone post, I see now that putting that forward on behalf of the Blurt community was not decentralised nor was it considering that others may not support the idea.
The Hero DAO post was however an exploratory post and I mentioned it needed much refinement and discussion and likely would not be tokenised on Blurt anyway, it was merely a discussion post so nothing to worry about there.
I believe strongly that Blurt needs to be a positive community to help others who are going through horrors in the real world, at the very least a place of solace and a place to vent and get emotional support. It is very easy for users like me to get personally caught up in their plight and respond emotionally, so please understand where I was coming from in that regard.