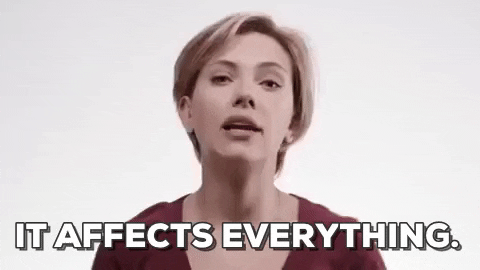 ---
ENG
---
Upvote Services
---
In previous days I shared with you some opinions on why I prefer manual curation, and how this influences within the Blurt ecosystem. Many users have opted to delegate their voting power to the new auto-voting systems that have made their way into Blurt, and that's not a bad thing. Each of us is in the position to use our assets as we feel can be most profitable. This is not the point of my observation, but rather how many of these services only manage to power publications that are of little value, effortless and don't contribute anything positive. Many of these services are only out for their interests, so they do not want to review the content for which they give a positive rating. So it is notorious how these types of publications have increased, some are even just blatant plagiarism that seek to squeeze the platform. This wave of services and publications has made many people reflect on how to distribute their voting power, especially in favor of those who do a good job, are focused on the community and are not visible within it. So the curators have decided not to give positive ratings to those who use self-voting services. I don't know if you can agree or not with this point, but we go back to the beginning you are free to use that service and others are free to give a positive rating. So it is necessary for all of us to analyze what we want from Blurt and how we want to work in favor of the platform. I agree to stop giving positive ratings to everyone who uses those services so we need to start looking at new authors and who contribute in a better way to Blurt.
Here you can Read two important publications that address this particular issue:
https://blurt.blog/deutsch/@michelangelo3/thoughts-about-upvote-services
---
https://blurt.blog/blurt/@practicalthought/edification-corner-issue-2-delegation-issue
---
Alternatives for a better Blurt
---
I think there are many things to improve in Blurt, we must generate alternatives that allow us to encourage valuable users, not those who seek the easy way, nor those who make junk publications. My dear Reader, apart from delegations, what idea do you think can work to encourage new users? people who have remained loyal to the platform? those who do not have enough voting power? Many users have created simple but effective projects that have managed to attract attention. I am convinced that, if we find a solution that benefits you, that benefits your brother and that benefits Blurt we can push for some kind of implementation, service or application that will allow us to grow and above all get better ratings. As users of this community we can make proposals to the developers in order to improve any situation in Blurt, especially to value the users.
---
Comments Token or Liquid Blurt
---
I've been thinking this morning about how to implement some kind of service in which we can create a token that is directed to people who make valuable comments within the community, I don't know if it is better to create a BYT style token in Hive Engine, or if it is better to collect rewards and distribute them in a liquid way. Maybe for this I need the support of @rycharde he knows more about these matters than me, maybe he can give us a better idea of how to first set up an efficient system that can be profitable economically, based on his observations we can continue to the next level. If you can help us with your expertise on this idea I will be grateful.
Vota por mi como Witness Link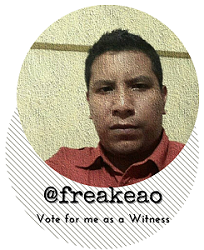 ---
ESP
---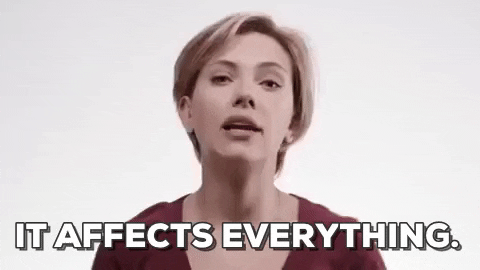 ---
Upvote Services
---
En días previos compartí con ustedes algunas opiniones sobre porque prefiero la curación manual, y como esto influye dentro del ecosistema de Blurt. Muchos usuarios se han decantado por la opción de delegar su poder de voto a los nuevos sistemas de auto votación que se han hecho presente en Blurt, y eso no está mal. Cada uno de nosotros está en la posición de usar sus activos como considere puede ser más rentable. Este no es el punto de mi observación, sino como muchos de estos servicios solo logran potenciar publicaciones de poco valor, sin esfuerzo y que no aportan nada positivo. Muchos de estos servicios están solo por sus intereses, por lo cual no desean revisar el contenido por el cual otorgan una valoración positiva. Así que es notorio como se han incrementado este tipo de publicaciones, algunas incluso solo son plagios descarados que buscan exprimir la plataforma. Esta oleada de servicios y publicaciones ha hecho reflexionar a muchas personas sobre cómo distribuir su poder de voto, sobre todo en favor de aquellas personas que hacen un buen trabajo, están enfocados en la comunidad y que no son visibles dentro de ella. Por lo cual los curadores han decidido no otorgar valoraciones positivas a los que usen servicios de auto voto. No sé si usted puede estar de acuerdo o no con este punto, pero volvemos al inicio usted es libre de usar ese servicio y los demás son libres de otorgar una valoración positiva. Así que es necesario que todos analicemos que queremos de Blurt y como deseamos trabajar en favor de la plataforma. Estoy de acuerdo en dejar de valorar de forma positiva a todo aquel que use esos servicios por lo cual debemos empezar a mirar a nuevos autores y que contribuyan de mejor forma a Blurt.
Aquí pueden Leer dos publicaciones importantes que abordan este tema en particular:
https://blurt.blog/deutsch/@michelangelo3/thoughts-about-upvote-services
---
https://blurt.blog/blurt/@practicalthought/edification-corner-issue-2-delegation-issue
---
Alternativas para un mejor Blurt
---
Considero que existen muchas cosas por mejorar en Blurt, debemos generar alternativas que nos permitan incentivar a los usuarios valiosos, no a los que buscan el camino fácil, ni los que hacen publicaciones basura. ¿Mi estimado Lector a parte de las delegaciones, que idea considera usted puede funcionar para incentivar a los nuevos usuarios? a las personas que se han mantenido fieles a la plataforma? ¿a aquellos que no poseen suficiente poder de votación? Muchos usuarios han creado proyectos simples pero efectivos que han logrado captar la atencion. Estoy convencido que, si encontramos una solución que te beneficie a ti, que beneficie a tu hermano y que beneficie a Blurt podemos impulsar algún tipo de implementación, servicio o aplicación que nos permita crecer y sobre todo obtener mejores valoraciones. Como usuarios de esta comunidad podemos hacer propuestas a los desarrolladores con el fin de mejora cualquier situación en Blurt, sobre todo de valorar a los usuarios.
---
Token de Comentarios o Blurt Líquidos
---
Llevo la mañana pensando en cómo se puede implementar algún tipo de servicio en el cual podamos crear un Token que este dirigido a las personas que realizan comentarios valiosos dentro de la comunidad, no sé si es mejor crear un Token al estilo BYT en Hive Engine, o si es mejor recabar recompensas y distribuirlos de forma líquida. Quizás para esto necesite el apoyo de @rycharde el sabe más de estos menesteres que yo, quizás pueda darnos una mejor idea de cómo primero establecer un sistema eficiente y que pueda ser rentable de forma económica, en base a sus observaciones podemos seguir al siguiente nivel. Si puedes ayudarnos con tu experiencia en esta idea estare agradecido.
Vota por mi como Witness Link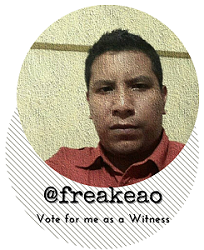 ---