Thank you guys. I finally succeeded to run a witness node on my RPi4.
@dotwin1981
@michelangelo3
@megadrive
@jacobgadikian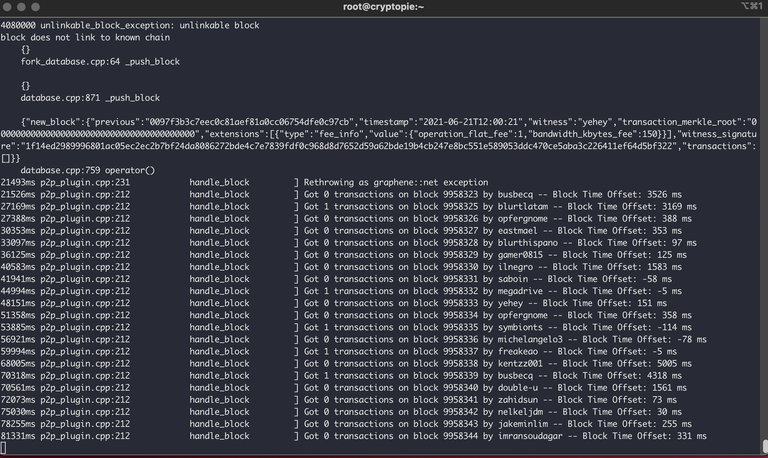 I noticed the wifi could not connect to the outside. That's why I got the error.
As you recommended , I connected the rpi4 to the ethernet.
Here I want to summarize my trials and mistakes.
---
1. Linux
I mainly use linux (ubuntu) instead of Windows.
When trying to connect to the newly flashed rpi was tough through a linux os because
it could not find the ssid of cryptopi
connecting display to the rpi and trying to login with root/root returned login prompt ( so I could not log in even in remote because I could not know the ip of the rpi)
2. Did not wait
The manual said I have to wait about 45 minutes after the first boot. I did not wait. Instead I executed 'update.sh' because there was no blurtd process ( I had had to wait for the rpi to unzip and execute docker container)
3. Did not stop the blurtd process
When I had to relocate the rpi, I did not stop the blurtd process.
I had had to stop the blurtd container and then shutdown the rpi.
Then I should have executed docker start blurtd.
4. Used WiFi
I thought I could set wifi connection. I did and I thought it works. But actually it did not. I could connect to the rpi with the static wifi ip, but when I checked the internet connection, it was not working.
---
Thank you guys. It was tough but I am surprised that the witness node is run on rpi4!