Why would your community want to airdrop on Blurt?
Source
The Blurt Community
Blurt is a social network of users from all over the world, who write and create content from their own voice, contributing to a new type of social economy, based on blockchain technology, where creators are rewarded for the value they bring to the platform. This makes Blurt a highly engaging medium to share stories, thoughts, art, anecdotes, and much more.
Blurt is you, it is me, we are all the users who make up the blockchain community - a network of human connections full of ideas, creations, and learning resources. A new living ecosystem, made up of both crypto and non-crypto originated users from across the globe.
The creation of valuable, creative, and original content is very important as it gives the Blurt chain personalised identity rather than just a code repository, this is what differentiates Blurt.
Blurt Power stakeholders are the curators who evaluate and vote towards the visibility of community posts and projects as well as the voting on the direction of the reward flow to the highest value content, enabling users to earn BLURT simply by writing and sharing content.
The Blurt economy is based on accumulating Blurt native currency rewards, which are assigned based on the valuation of the contributions of the content that is created and published onchain, for curation efforts and, also via network seigniorage rewards to vested stakeholders and validators (witnesses).
Projects on Blurt
Projects are awakening to the fact that they can bootstrap a creator economy of users from the Blurt community by rewarding active and creative users that take part in airdrop attestations.
Various airdrop ideas are born from this, forming strategic alliances and partnerships with the Blurt blockchain community, This makes the Blurt community interesting and in turn generates interest for other projects that seek to boost their own community through airdrops to an existing vibrant and talented one.
To the Cosmos and Beyond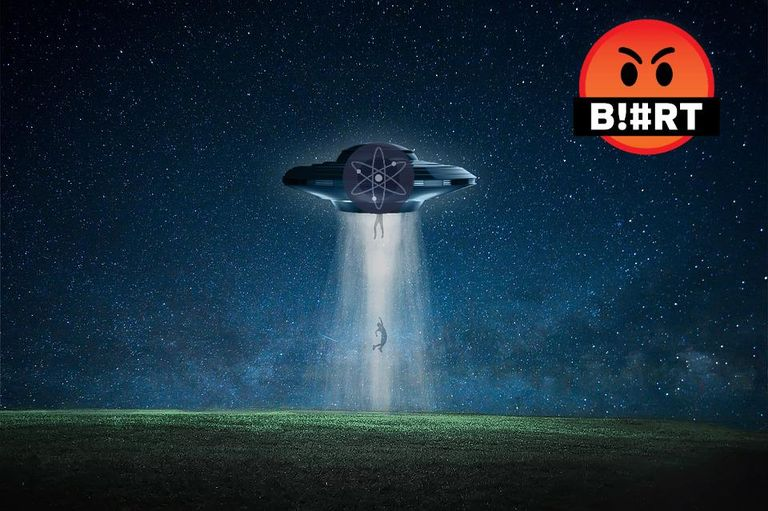 Future plans to Expand the Blurt footprint to Cosmos means that we can experience rapid development and will have more possibilities for growth.
The vision of the Cosmos Tendermint foundation is to build a network of decentralised, parallel, and independent blockchains all sharing the same base code and able to communicate via the IBC (Inter Blockchain Communication) protocol. Reference information, read here
Airdrops on Blurt Attested Users
As an example, Blurt has been able to secure a partnership with Digchain.org, where approx. 2.33% of the 1.8 Billion initial supply will be airdropped on Cosmos wallets of attested Blurt users. An attestation verification tool is available currently at drops.blurtwallet.com and data and extraction tools can be provided by the Blurt Foundation upon request in the official Discord.
Airdrops can be facilitated for Cosmos SDK chains and Hive-Engine.com users. Campaigns can easily be set up for most other blockchains and layer-2 tokens.
Reference information, read here
Robinaswap.com and Yanabu.com
Robiniswap and Yanabu Binance Smart Chain Dexes have listed Blurt staking pools and liquidity farm pairs. This provides additional exposure to Reference information, read here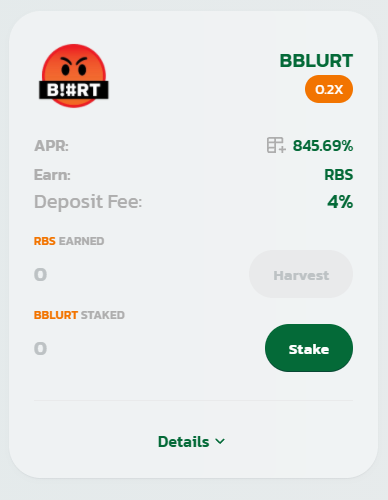 Blurt Enginedrop Attestation - Gamestate Megaverse
Another example of an airdrop partnership, this time on Hive-Engine account holders is Gamestate, a cross-chain, multi-world megaverse Nexus, uniting gamers, fans, developers, creators, and merchants in a place of fun, discovery, and learning.
Gamestate offers sales channels for games, apps, advertising, gaming equipment, music, media, and general merchandise, as well as a Rocket Launchpad accelerator for indie game startups.
Blurt @enginedrop Attestation Airdrop - 1% (One Percent) of the 1 Billion initial STATE token supply will be airdropped onto BLURT POWER stakeholders at an appropriate time during the IDO as SWAP.STATE on Hive-engine.com and the Tribaldex.com alternative user interface. For more information read the reference here
Statistics and Demographics
Daily active users
Users that contribute to the activities on the chain in the form of posts, comments, upvotes, reblogs and transfers.
Google statistics show that Blurt has an average of 1,000 daily active users*.
However, Google Analytics is often blocked by Privacy Browsers such as Brave and certain Chrome or Firefox extensions like uBlock Origin or Privacy Badger.
Cloudflare tells a deeper story, showing 4K Unique users in a 24 hour period.
And 42.9K unique users in the last 30 days at the time of writing.
Drilled-down web traffic statistics show an average of 2.41K unique visitors per day with an upside of 4.3K unique visitors in one day.
Blockchain analytics correspondingly show a steady increase in the number of posts and comments over the same 30 day period.
Age and gender demographics figures show that there is a large percentage of female users, which is rare in the crypto industry, therefore Blurt is one of the easiest platforms to acquire female customers from. The age range is weighted heavily in the 18 to 44-year bracket.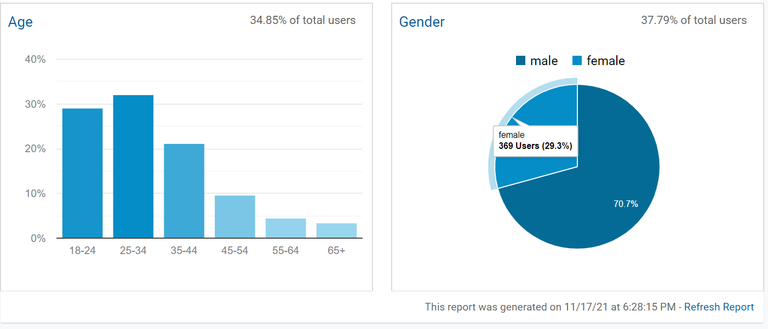 Global region demographics show the userbase is widespread with heavy influence in Nigeria, Indonesia, UK, Germany and USA. With large pockets of users in South Korea, Bangladesh, India and Russia.
Curation Activity
Curation initiatives use tags to categorize and monitor posts. Examples of these are #instablurt, #blurtlife, and #blurtgerman.
Blurt also has an Trending Tags page to monitor which posts have gathered the most vote.
Blurt uses upvotes to reward user posts and comments. It's one of the indicators one can use to see how active the chain is.
The same with posts and comments, we see a steady increase in users' votes.
New and Existing Accounts
Currently, the Blurt blockchain has a total of 1,392,440 accounts (wallet addresses). The period between October and mid-November, Blurt saw an uptrend in the creation of new accounts.
Alexa Rank
Alexa site statistics awards blurt.blog a top 400K global ranking and a strong top 16K ranking in Bangladesh.
Primary Social networks
Discord https://discord.blurt.world [1627 Members]
Twitter https://twitter.com/@blurtofficial (2398 Followers)
Synergy Partners
The Blurt Foundation has developed close ties to strategic and highly resourced synergy partners in the blockchain space, partnering with the Blurt Foundation and airdropping on our community opens doors to collaboration with our partner network.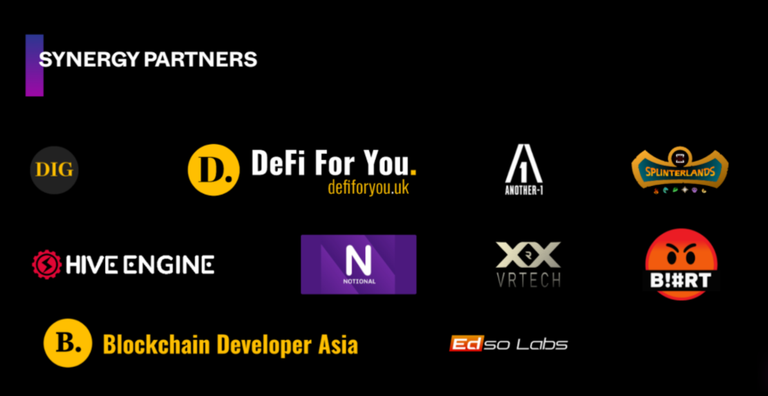 The Future of Blurt
Blurt is in essence going from words to action, to fulfill a dream based on the trust of all those who thrive in the blockchain community in freedom and where the human factor is considered as a contribution of value.
The Blurt platform aspires to grow every day with collective work, to fulfill the goal of providing an alternative and neutral cryptographic social media experience where users can feel safe to express their views and be shielded from the adverse effects of downvotes.
At the technology level, we strive to reach high edge-of-network distribution factor, through the implementation of raspberry pi nodes to support global network transactions without central datacentre dependency.
The Blurt Foundation welcomes partnerships from all blockchains and dapps and hereby extend an invite to contact the Blurt team in Discord at Discord.blurt.world

Image
---
Special thanks to the Blurt team @angelica7, @eastmael, and @bestkizito for their assistance in frameworking this post draft. Each have been set as beneficiary of 33% of the post rewards.