Social Etiquette and How to Succeed on Blurt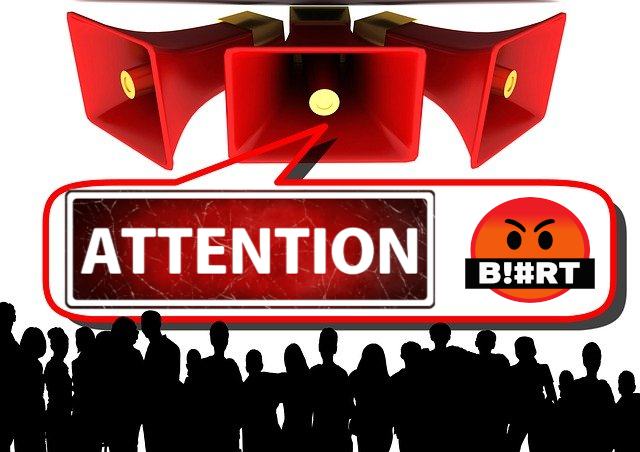 ---
This post is intended to generate some suggestions to all users who share posts on Blurt, engage in the official Discord, and participate in the Telegram community.
At Blurt we aspire for users to create content from their own voice, without resorting to plagiarism, but above all that they do not abuse tagging other users with the intention of obtaining votes. Therefore, we recommend that if you are this type of user, we ask you not to continue doing so.
For all the users on Blurt who are used to tagging other users for the purpose of requesting votes and money, we ask you, do not continue doing this, instead of getting attention you are looking for, the effect is simply the opposite.
What can you do in Blurt?
In Blurt you can build community by inviting friends and family with common ideas that they can share. You can also talk to other people in your real-world communities and get them to join you on Blurt and continue the interaction here. Blurt users would love to know about your community and interests.
Do you want more visibility on Blurt?
Create great content that adds value for you and others, that generates readership interest; content that informs of what you do will generate value in your publications and with it, bring greater visibility.
If you are a new user, be patient, everything starts little by little, encourage yourself to share comments that add value to other users and in this way you will begin to know and build a community with others.
Don't @ Mention Spam
We often see users try get the attention of whales, foundation members and witnesses by "@" mentioning them in your post, we wish to discourage this as it can be annoying and then you likely won't get votes. Tag key people only if you have a great collaborative idea, not for every photo of a mushroom you may have taken. Mention spam also distracts our team and developers and servers to slow down the progress and growth of Blurt.
What does it mean to create value?
Write new content created on Blurt, content that is important to you, but also to others. At Blurt we celebrate the creativity of our users and we are happy that you feel free to write about any topic that is of your own creativity.
Don't abuse
In Blurt we are creating very interesting communities, groups of people who create their own and great content, do not plagiarize other users or authors, write from your own voice. At Blurt we like to read about your own inner being, your own ideas. It is not necessary to plagiarize other authors, therefore we invite you to respect the copyright of others.
Discord User Guide
The official Blurt Discord is a useful tool to interactively form a community with other usersl; you can make use of this space to share valuable information that is of interest to everyone.
Private Messages on Discord
If you are an active user in Discord, avoid sending direct messages (DM's) requesting votes, delegations or Blurt donations, to any member of the Blurt foundation, the team, witness or moderators, with this action, you will achieve the opposite effect of what you want and and may get you kicked from Discord.
Direct messaging whales and power users will frustrate them and may annoy them to the point they will leave Blurt, which is bad for everyone.
We invite you to be happy and active in the chat in a respectful way, help other users and collaborate so you can in this virtual community.
Using the different channels on Discord
In Discord, you have different types of channels to interact, if you have any questions you can freely make your query and as soon as possible you will receive a response. Make use of the #helpdesk channel, where one of our friendly operators will assist you.
Keep in mind that Blurt is made up of users from different parts of the world, therefore the schedules are different, have a little patience if you do not receive an answer immediately.
We are interested in helping you, so if you have any questions, ask the question you require in the discord on the #helpdesk channel and we will be happy to help you, even give you some idea of how you can improve your publications.
Telegram User Guide
All questions you need to ask will be answered on the public channel. Do not write direct messages to other users because it will be considered as SPAM.
If you have a proposal, you can design a working paper and share it in the Discord, be patient and wait for one of the moderators to attend you.
Respect and good communication will always be the best option. Do not abuse.
Sincerely
Members of the Blurt foundation and team.
---
---
Let no one turn off your inner light
---
---
Blurt continues to grow // Blurt continúa creciendo
---
---
Que nadie apague tu luz interior // Let no one turn off your inner light
Información Importante: