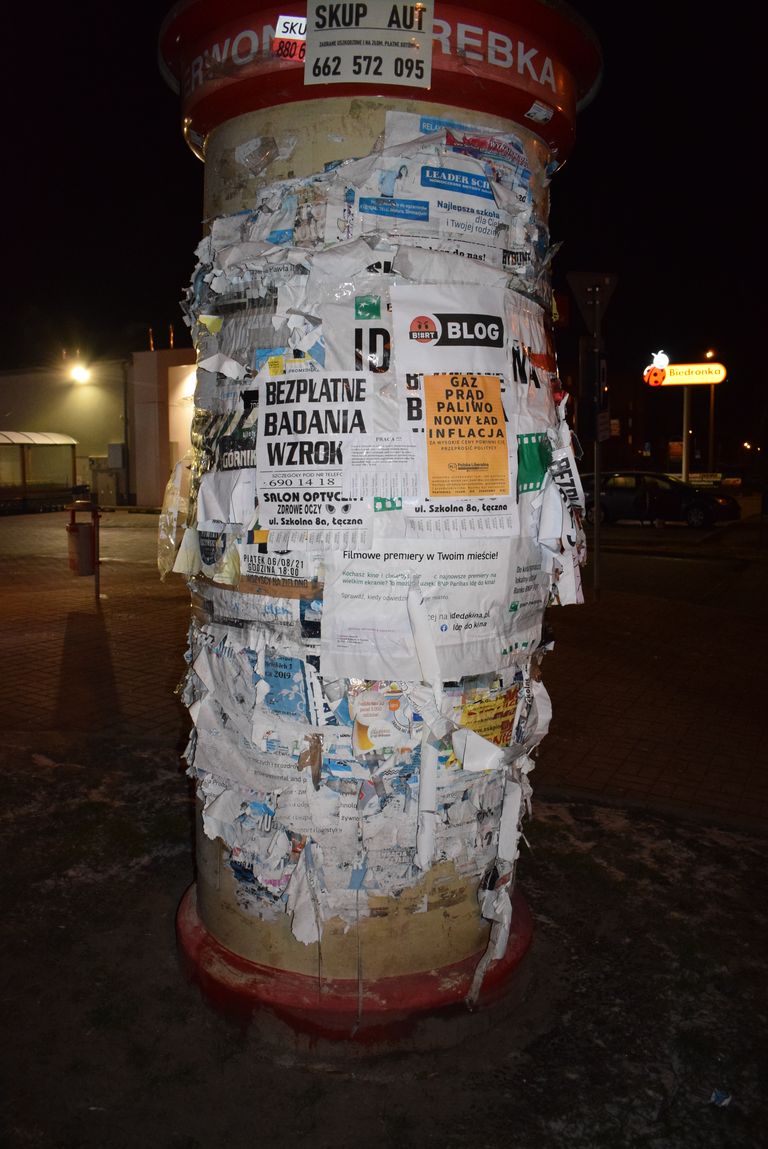 Some of you know about our new independent political parties here.
There is not a single one, not one career politician in the party.
The aim is to replace them with entrepreneurs who know how to manage money, how to work hard, how to build a business from the ground up.
What would you prefer, corrupt politicians that have never done an honest days work in their life, or us?
So it was cold tonight, but all the same I was out putting up posters for us, if you are Polish you will know the headline is about the rampant inflation from bad monetary policy, Fiat currency.
Everyone is paying more every day for everything, so we aim to get rid of the central banksters, and all polis named ticians, for good.
We are at 20% in the official poll forecasts so far, with 1 year to gain more votes, rip it up and start again.
Doing nothing is not an option.
We have had no media coverage, all this has been achieved and been done via social media, and posters like I was putting up tonight.
We have many other policies, ridding the court from friends of politicians, having an independent court to hold politicians accountable for any corruption, retraining police so they are no longer tax thieves via fines. Etc etc......
I will cover all that and more another day, tonight was about plastering the town with adverts, so I printed off as many blurt blog adverts and put them up too, 150 went up tonight, hope some take note and join us here.
You may note the blurt blog adverts were on separate paper so it has no affiliation to what we are doing.
It was a good job we did go out, a middle aged gent with crutches had fallen over on the ice paved floor and could not get up.
He had both legs in braces attached from hips to shoes, I could hazard a guess polio, but can not be sure.
To make matters worse he was drunk.
I picked him up and walked him home.
I dread to think what would have happened to him had we not come along, minus 5c and all.
Lucky day for him I guess, have a superb weekend one and all, see you for super Sunday funday.