When is a loss not a loss?
When there is a superb community around.
Having wrote yesterday about my potential or likely loss of 4411 tokens on hive-engine, in true friendly community style people rallied and upvoted my posts and comments.
Yes it will not equal the value of the loss, but is money everything anyway? Not to me at least.
The spirit from the community means more to me than monetary losses, plus if I compare the start here compared to steemit or hive I have to say it was much easier anyway and more pleasant.
You could say part of that is a lot of my long term friends migrated here also, which does make it easier to integrate and saves all the time having to make new friends by going in search of them.
But make new friends I have too, so added bonus, good eggs like rycharde, ultravioletmag, offgridlife, mariuszkarowski and oh so many more, note not tagging anyone as that to me is like begging.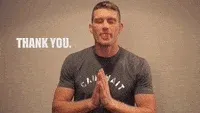 Thank you.
I know for a fact the old steemit/hive crew would have said I was bleating, throwing a hissy fit or would be simply put - rude, or possibly they would have just totally ignored me as it is not a huge loss in their eyes, but here it is different.
And that is why I did not throw my toys out of the pram, no need, too old, and in calm waters, there is no need to jump ship or panic. Blurt is calm.
So I say thank you for being different to them, yes it may be based on the old steemit code, yes it may not be perfect, but all the same blurt is a country mile ahead of the competition, and only going to get better.
Tokens aside, community spirit is worth more than them and worth more than money, I will take the former over the latter.
Blurt on good people, and once again, THANK YOU.
Have a superb day where ever you are in the world, one love, one people.