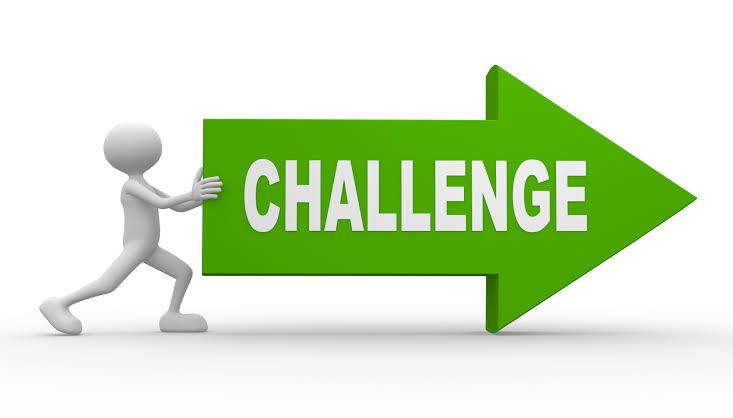 This is one kind of challenge from sir practicalthought. The challenge is to list some of your favorite fellow Blurtters in a post, and tell us a little about why they are your favorite so we can get to know them a little.
It is a nice contest to make a huge social interaction on blurt. I see on blockchain, many of us only focus on money. But there are a lot other things to gain from blockchain. One of them is social interaction. Here you can find people from all over the world. If you interact with them, your culture will be developed, your outlook will be broadened, it will help you to dispel prejudices in yourself. So social interaction has high value here.
Anyway i accepted the challenge from sir practicalthought and now i am entering into it. Here is my favourite blutters list.
Here it is a nice contest from you. To start and smooth my journey on blurt, there are a lot of people who have helped me. So i am grateful to that person.
First of all i am grateful to sir r2cornell. He is the person who have brought me on blurt. I knew him from 2018 when i worked on steemit. In september, 2020 he asked me if i knew about blurt platform. I answered negatively. Then he guided me to join on blurt and gifted about 1.2k blurt. And still now he helps me a lot in any problems. Whenever I face a problem on blockchain, i told him and he also help me. I never thought that i can go so close to such a big user on here. He is one of the most modest and kind people i have ever seen. Thank you sir r2cornell for everything.
Secondly i want to say about you dear practicalthought. I don't know the real name of you but i can't forget your personality that i recognize from some past days just here on blurt. As more i can say about you truly, your thoughts are very clear and logical. Moreover, before you no user interact with me and my post so nicely. I can discuss with you about some matter that helps me to learn more and broadens my outlook. I am grateful to my Allah because by his grace i have found you. Thanks a lot dear. I always love to stay in touch of you.
At last i can say about my friend harmonic. He is my very close friend in real life. His real name is Md Sohanur Rahman. After joining on blurt i first invite him to join here. Then i and he started to work together on blurt. We have a lot of ups and downs. But we are by side of each other not only on blurt but also real life. About six months ago i was in trouble and left blurt. But he insisted me to back here. I am very happy to have a good friend like him.
Anyway i have a lot of good user beside me on blurt now. I have to remember priyanarc, ytyeasin, killerkuasha, kryptodenno, looking and so on. They have helped me on different context on blurt. But i can never forget that three people. Thanksna lot to everyone.