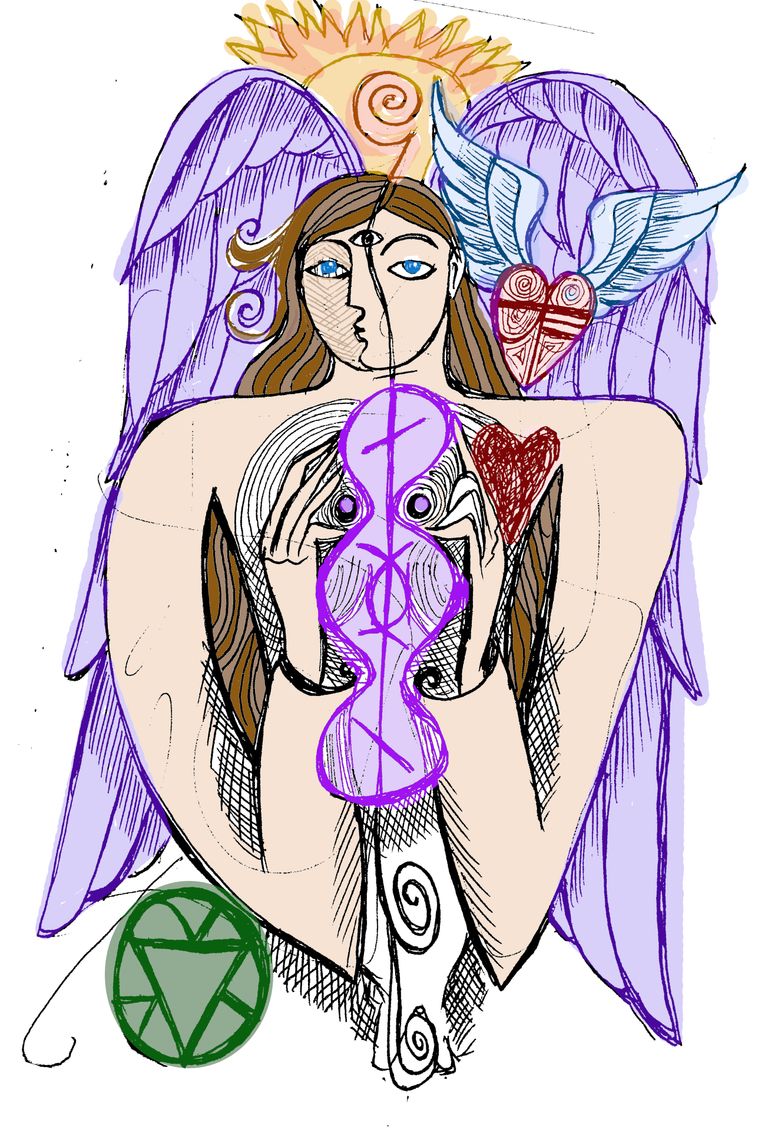 This is a doodle I did the other day...
Today is the first post I have written on Blurt. I am tired of being tracked by the CIA on Hive, so I have come over here, hoping for a new version of something like the old days of Steemit - like August 2016 when I was still naive to the ways of the world.
My friend @sift666 told me that I can use my steemit keys to unlock my Blurt account and so I gave it a try.
I knew something was coming, but I certainly did not know it was going to be a skamdemic and that I was going to lose all my friends and family because I didn't get jabbed.
I would like to feel like I am free to talk about here, what I am doing in my community without feeling like I do on Hive - like if I say anything truthful, I am going to attract trolls who will come and infiltrate our freedom groups we have created to prepare for the shit-storm that is coming.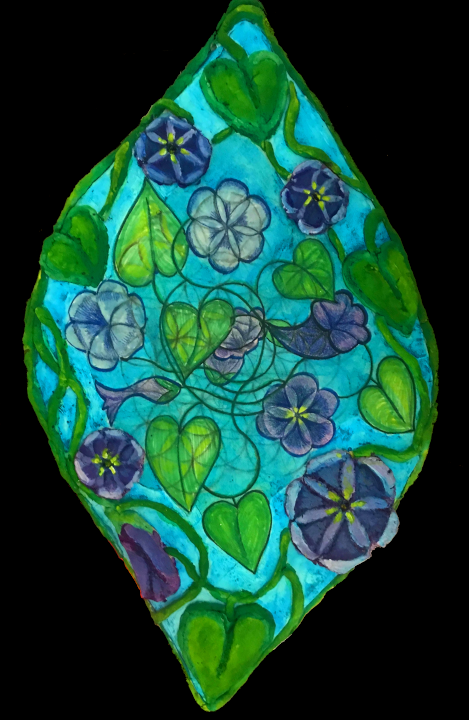 Mixed Media, paper mache and paper clay with acrylic; 11" x 19" x 2" : I have the inalienable right to travel and migrate as I will Sigil
Here is the Sigil: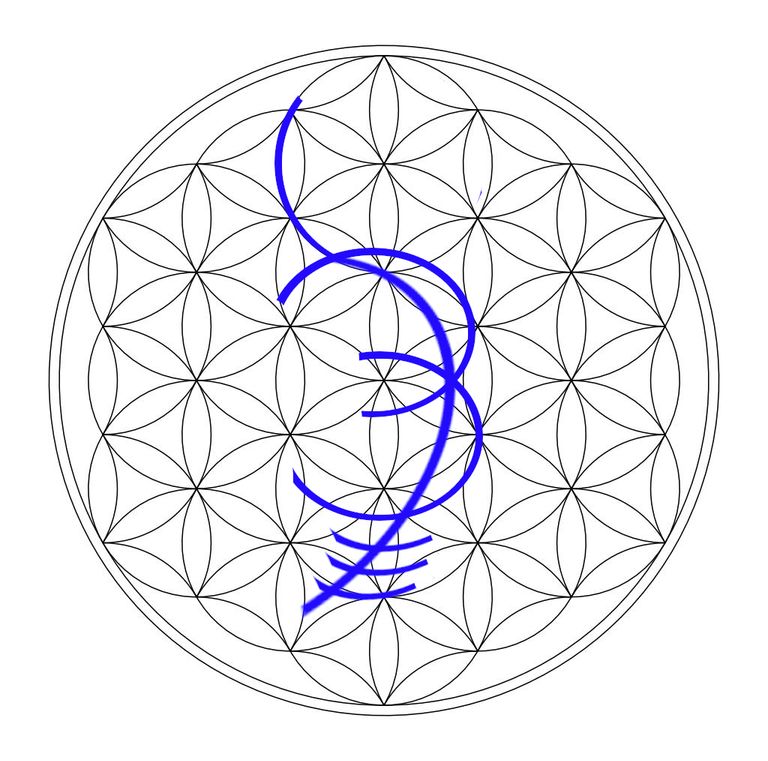 it's embedded in the flower of life pattern
I will include my latest pieces of art here. I am working on a set of pieces for a group show for July - called The Truth Show. It will be held at a gallery in Pueblo, Colorado. I am doing 12 Inalienable Rights made into Sigils and embedded on flower of life pattern and then hidden in flower mixed media wall relief sculptures.
For those of you who don't know what a Sigil is- here is a link to a post on how to make them: How to make a sigil. https://peakd.com/naturalmedicine/@in2itiveart/how-to-make-a-sigil-talisman-from-scratch-and-talisman-activation
We have a few freedom groups right now -
This Saturday, we are teaching HAM Radio class, and Beekeeping. A few weeks ago we taught Colloidal Silver.
I am slaving away to get a Private Membership Association. Getting a PMA is and has been the most difficult thing I have tried to do for a long time. I will write a post about it soon. The path to getting a real PMA is fraught with lies and deceptions at every turn. I don't recommend it. I would have preferred to have taken the agorist's approach and fly under the radar, but because of who I work for today, I have to have a PMA.
These are the things we are doing in our community to attempt to create a simultaneous system - while the el-ites try to kill us off.
In addition, I am working on getting access to clean water - I have just purchased a Berkey system and a distiller. I will use the distiller for colloidal silver. As long as we have electricity... my partner is an electrician and he is working on getting us off the grid with solar and wind.
In addition to this, a friend and I are hoping to teach art classes - fundamental art classes and spiritual art classes. We are doing a weekly Youtube Art Salon called Drawing Nature In, where we invite people to come make art with us from 5-8pm Mountain Time, while discussing Natural Law.
https://drawingnaturein.com/ If you want to be a part of that, please go to our website and have a conversation with us to find out how to get on the show.
We are on the One Great Work Network also. https://onegreatworknetwork.com/drawing-nature-in/
https://www.youtube.com/channel/UCU3ZF8IRPJ3lvUyZ6pMRKqg
We have found that, making art, prayerfully and meditatively, gives us access to other realms and other assistance to help us carry a message of Nature back to humans to restore our humanity...while the powers that should not be try to turn us into robots.
That's it for now!