Fakebook are censoring my posts from 11 years ago....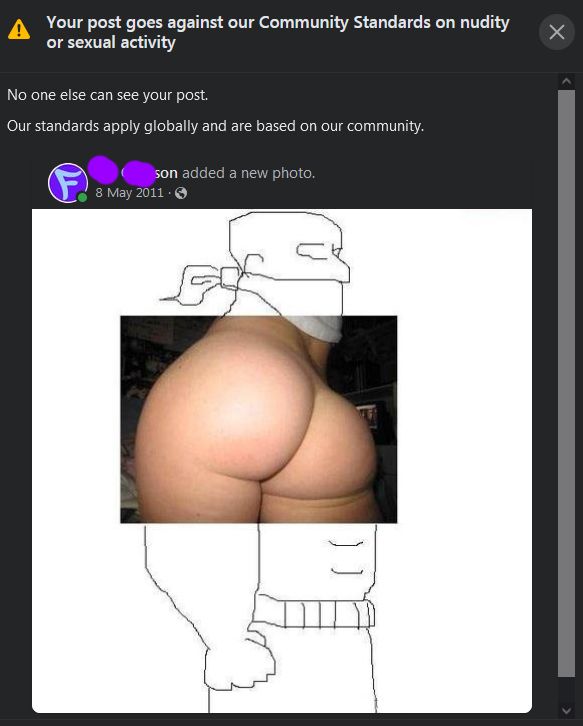 No problem, I will make it libtard friendly!
No, their arse crack detector still picks that one up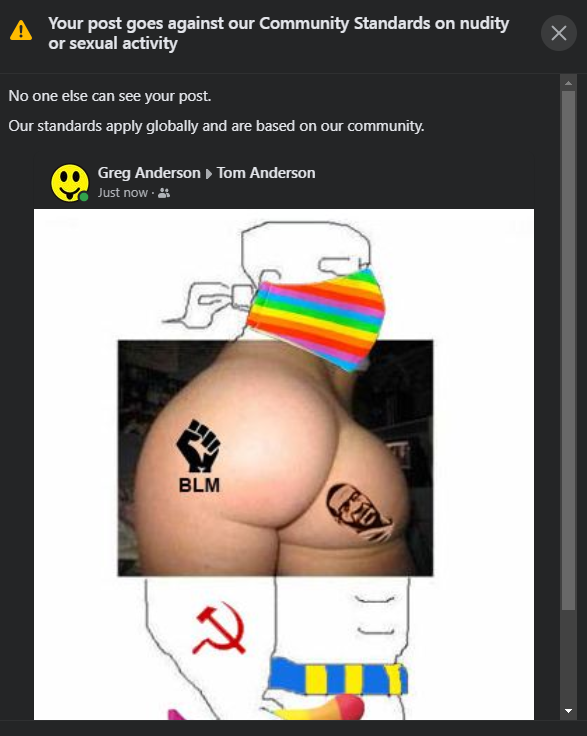 I will censor it myself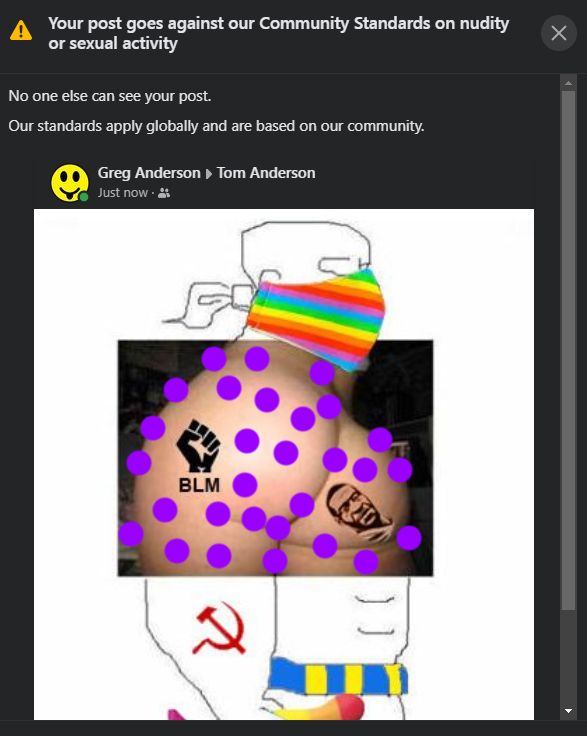 Oh no! - now I have been suspended from Facebook, I need help, my feelings are hurt, where is BULLYWATCH?????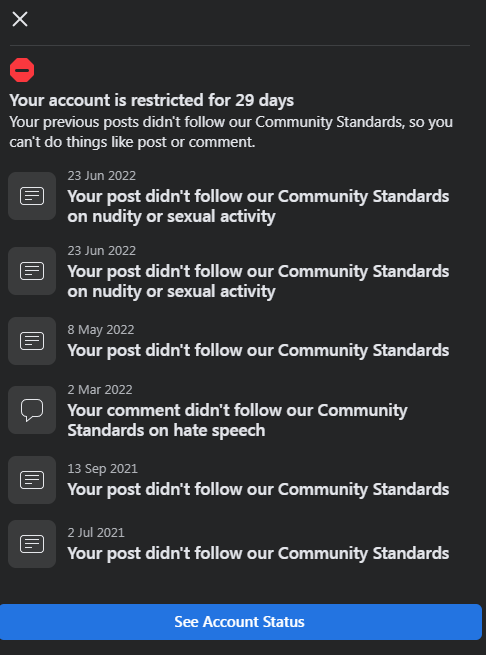 Bunch of arse...